New additions: romance, historical fiction, YA sci fi, contemporary, short story, historical, crime & steampunk
We're back in action folks with some lovely new additions. Remember that these books have all been checked for quality, so you can't go wrong. I'm sure you'll find something here you'll enjoy and at a great price. These are some of the best kindle books under $5.
Think of us as the shelves of an online book store. We only stock the very best of independent fiction. This is your place to find bargain books, kindle specials, top kindle books, best buys, and the latest and greatest in ground breaking fiction. You'll also find many award-winning books and authors listed on this site.
Click on the image to find out the book details in the US Kindle store. Click on the text links to go to the UK Kindle store. If there's a paperback available it will come up as an option.  For alternative purchase links find the author's site link on the Author page.
Historical fiction

Dreams of the Blue Poppy

It's Just Lola

Deer Run Trail
Romance

Never Surrender (Task Force Eagle)

Looking Through Windows
Crime

Missing Believed Dead (Dundee Crime Series)
Steampunk
Detective short story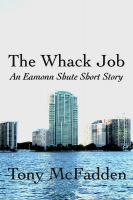 The Whack Job; a detective story. Free in all formats at Smashwords

Contemporary fiction

My Name Is Hardly-My Temporary Life#2
Young adult science fiction