Halloween Party: Last Sale Day Plus Paperback Giveways & Freebies
Today is the last day of the Monster Sale. Make sure you click through to the Sale Page and support the indie authors who are doing it well. Just click on the badge below.
For the final day of the party you have a chance to win one of 14 paperbacks that are up for grabs in our most awesome of paperback giveaways, as well as pick up some freebies. 

Here's what you get to choose from.

Weekend in Weighton: Terry Murphy.
"Funny, vivid, and exciting, its combination of clever dialogues, well-choreographed action scenes, and memorable characters make it an absorbing, enjoyable read."

The Sundered: Ruthanne Reid. Sentient water devoured the whole world, leaving Harry with a horrible choice: only one can survive – humanity, or their broken slaves.

Don't Tell Anyone: Laurie Boris.

A Paris Haunting: Janet Doolaege. Set in present-day Paris, an atmospheric and slightly creepy story of love, jealousy, betrayal and friendship, not to mention beautiful jewellery – and a cat.

Generation: William Knight
"The science was mind blowing and the build to the story's climax, intense. You will read it thinking, 'Could this really happen?'" bookstackreviews.com

Ripple A Tale of Hope and Redemption: E.L. Farris. When high-powered attorney Helen Thompson discovers that her fifteen-year old daughter has been sexually assaulted, she takes drastic measures.

Never Surrender: Susan Vaughan . When Rick needs Juliana's help to find his suspect, her brother, their search leads them into deadly danger and each other's arms.
WATERSPELL Book 1: The Warlock: Deborah Lightfoot
.
An intricate save-the-world fantasy adventure with complex characters, cosmic calamities, and the gothic sensibilities of Jane Eyre.

The Grave Blogger: Donna Fontenot.

Raya, a freelance blogger, researches cold cases for true crime websites. One case in particular, the Bayou Family Slaughter case, stirs macabre memories, but are they real or imagined?

Lethal Inheritance; Diamond Peak #1: Tahlia Newland.
"Fresh and engaging—rich with symbolism and great imagery! Fantasy fans will find this an instant winner."
US only

The Ups and Downs of Being Dead: M. R. Cornelius

Instead of dying from cancer, Robert chooses to have his body cryonically-preserved so he can come back and finish his life.
UK or US

Killing Jenna Crane:Lynette Sofras
US / UK/ Canada only

Thorn: Intisar Khanani.

Forced to marry a powerful foreign prince, Alyrra embarks on a journey to meet her betrothed with little hope for a better future.
Free ebooks,
Prices can change at any time, please check before purchase.
NB. Some of these books have not been through our approval process.

Montfort The Early Years: Katherine Ashe.

Not Me, It Can't Be: Tahlia Newland.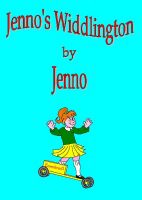 Free at Smashwords.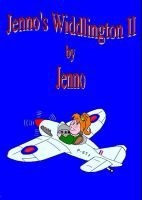 Free at Smashwords.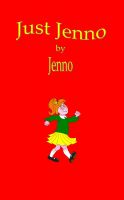 Free at Smashwords.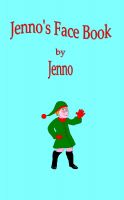 Free at Smashwords.

Email the author for your free copy.
Why do you want a paperback and which one would you like?